"Right tools for the right job" is advice we always give customers. Since better cleaning methods is proven to save you money, slash cleaning times and deliver superior results. At SuperSteam, we only recommend the most appropriate cleaning method for you.
It all started in 2002 with professional steam cleaners (hence "SuperSteam"). From the very beginning, the vision was to provide quality products, supported by even better service and to build the company one customer at a time.
Thankfully, the support from the loyal customers and their positive word of mouth grew over the years. And we have now a complete selection of professional cleaning machines, janitorial supplies and chemicals.
Everyday, our products are used in Changi Airport, major hotels, most shopping malls, offices and factories all over Singapore, by professionals keen on providing quality cleaning. If you live in Singapore, you would surely have used our products before!
While we now have a much bigger setup with over 45 staff, own chemical factory, high pressure jet production line, warehouses and a fleet of vehicles, the formula has never changed: Quality products, affordable prices and always, back-up service from the heart.
So let us help solve your cleaning problems today…
Our Values
God
To honor God in everything we do
To do things right with honesty and integrity
To provide equal opportunity regardless of race, language, religion etc.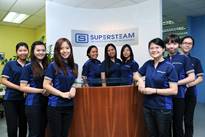 Employees
To bring out the best of our employees and maximise our employees' potential
We only get the best people through strict and thorough selection
Customers
To support every customer with 1st class service
To provide honest and professional advice and recommend only what the customers really need (view testimonials)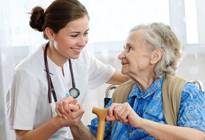 Community
To serve our community through our cleaning expertise
To advise on how to lower cost of cleaning but improve productivity
To partner synergistically with charitable organisations (view projects)