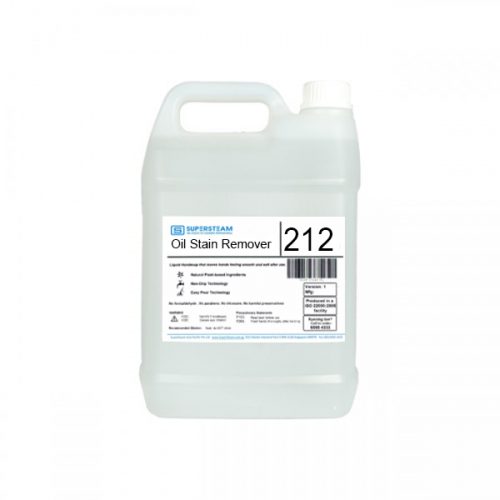 Oil Stain Remover (212)
The SuperSteam's Oil Stain Remover (212) is a specially formulated chemical that is designed to remove the toughest oil stains from any surface.
Designed to be biodegradable and safe to use, it uses no harsh ingredients and it is economical to remove environmentally polluting oil spots from all absorbent and non-absorbent surfaces such as concrete and stone surfaces. 
Oil Stain Remover (212) available in 5L and 25L packaging. MOQ = 1 drum (25L) or 1 carton (5 x 5L).
Contact Us for a FREE demo